FI-21 Riken: Discontinued
The FI-21 Riken Gas Indicator and replacement parts are discontinued by the Riken Keiki Co.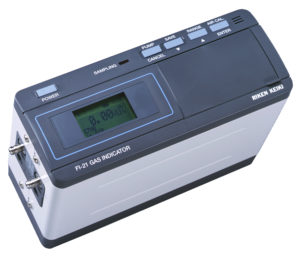 A.M. Bickford, Inc. will continue to provide our customers NIST calibration services for the FI-21 Riken.  However, if a unit fails calibration testing or needs replacement parts customers will have to transition to the New FI-8000P.
To receive a quote for the FI-8000P please make a comment in the Message Box at the bottom of the form. If you have any questions or need more information please call 1-800-795-3062 email sales@ambickford.com