Description
The Bickford Model 61110 Table Top is designed to give the veterinarian all the features  of a stand model but in a compact and light weight design. Weighing only 13lbs the 61110 is our most mobile and versatile anesthesia machine.
DESIGN FEATURES:
Call to Order 1-800-795-3062
Vapomatic™ Vaporizer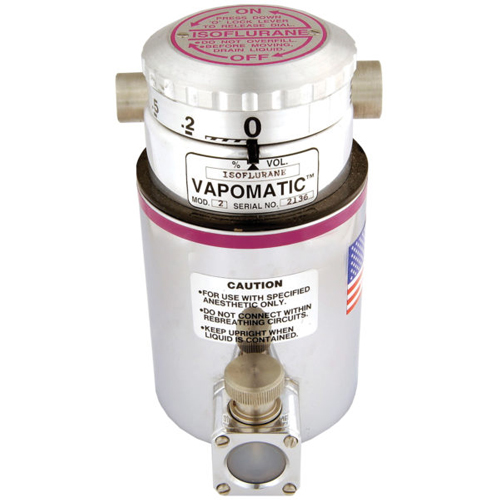 Temperature compensated.
Output concentration stable during assisted respiration pressure pulses.
Filler-drain-contents window combined in easy access single unit.
Large dial with easy to see numbers has "off" lock and calibration indents.
Dial Rotation: CW to decrease and "off" CCaW for "on" and increase.
"Off" Position locks to prevent accidental actuation of vaporizer.
When "Off", vaporizing chamber is isolated and gas is bypassed to outlet.
Tamperproof adjustments – dial seal must be broken for access.
Sump may be removed for cleaning or wick replacement without disturbing calibration by removing one screw.
Inlet and Outlet fittings are standard 23mm male & female tapers and are individually replaceable. Other connector options are available upon request.
Mounting holes in rear are interchangeable with other vaporizers.